Home  >  About Us  >  Educational Program
Our Educational Program
At Ready 2 Learn, our Educational Program is based on the principle that the whole child must be developed in order to become a well-adjusted member of our society.
As such, we provide the environment and experiences that enable your child to grow:
Physically.
Emotionally.
Intellectually.
Socially.
Through a balance of structured play, exploration and discovery, individual learning and group participation; your child will develop as a whole and competent individual.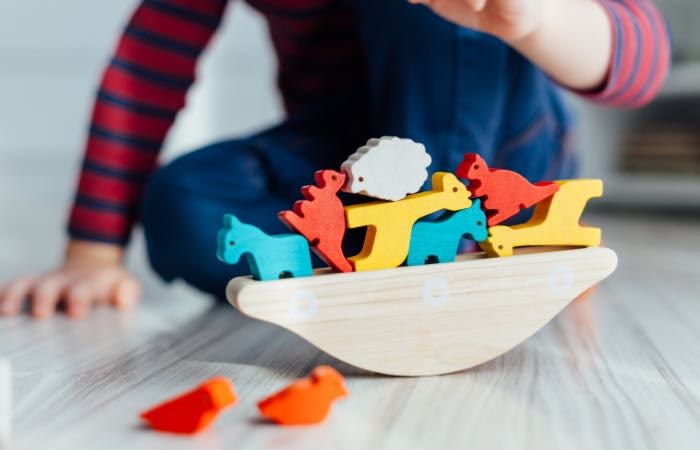 The Early Years Learning Framework
At Ready 2 Learn, we incorporate the Early Years Learning Framework to provide opportunities for your child to maximise their potential in developing a foundation for becoming prosperous learners, competent and creative individuals and active and informed citizens.
We are able to further implement the Early Years Learning Framework through our:
A holistic approach.
Responsiveness to children.
Enriched learning environments.
Cultural diversity, awareness and inclusion.
Continuity of learning and transitions.
Assessment and monitoring your child's learning.
Inquiry Based Learning.
Intentional Teaching.
Spontaneous learning experiences and opportunities.
The daily Educational Program at Ready 2 Learn always incorporates the following learning outcomes:
Children have a strong sense of identity.
Children are connected with and contribute to their world.
Children have a strong sense of wellbeing.
Children are confident and involved learners.
Children are effective communicators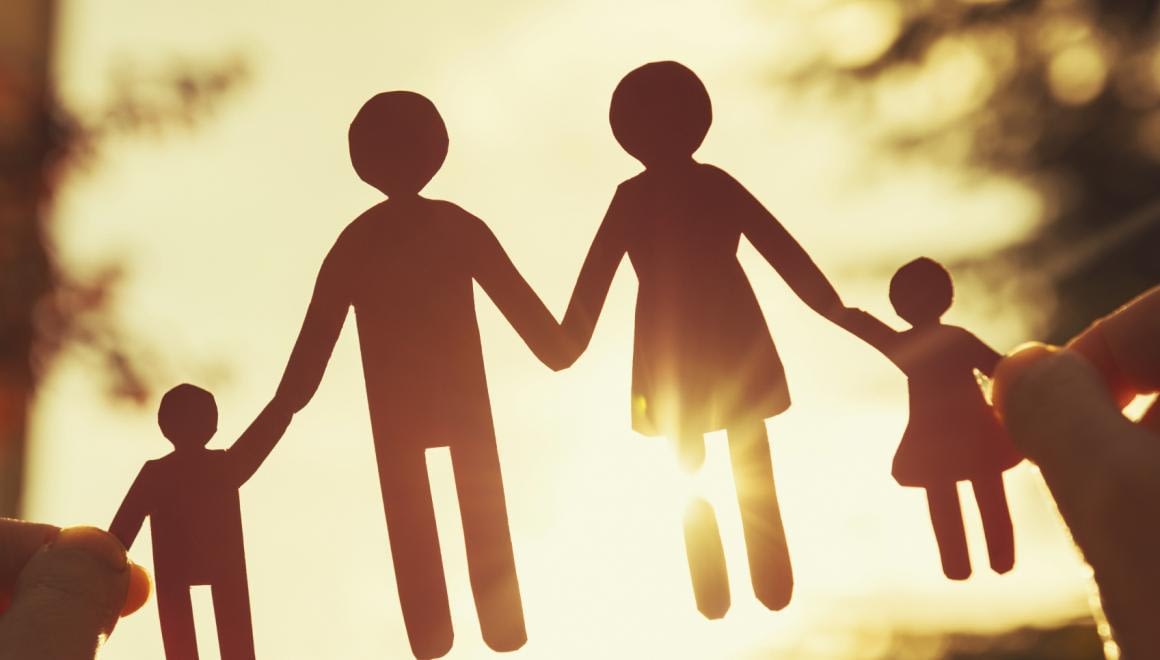 Encouraging Family and Community Participation
Here at Ready 2 Learn, we encourage you, as a parent and the community to be as involved in the child's learning and development as much as possible. We value the importance of open communication and understand how vital it is to establish and maintain productive and open relationships with our parents, families, children, educators and community.
We welcome parents and families who wish to spend time at the centre to further support and immerse yourself in shared learning experiences between you and your child.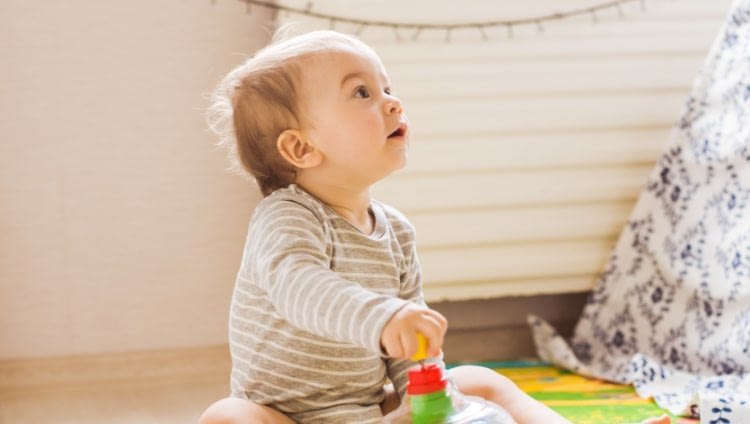 Infants
During this stage in your child's learning, our team will nurture their developmental milestones by encouraging key areas of growth through play – allowing your child to safely and gently explore and observe the world around them.
The routine for learning and active play in our 0 – 2 years room caters to reflect the routine you have in place for your child at home, adjusting to their individual needs.
At Ready 2 Learn we recognise every moment as a new experience for your child. Our educators understand they require extra support and assistance to make them feel safe, secure and nurtured. For example; Mealtimes are celebrated and often involve further learning opportunities for your child, becoming a great means to promote a healthy attitude towards food, whilst involving sensory play for tastes, texture, smells and even sounds.
Further opportunities for learning are created through the experiences which provide wonder, exploration, early art experiences, music and social interactions. Our 0 – 2 years environment provides opportunities for both indoor and outdoor active play, Literacy and Language extension through interactions with books, songs, rhymes and repetition and so much more. Our educators will encourage your child to explore their communication and language skills and assist them to turn single words into sentences.
Our Educators take the time to build genuine, close relationships with your child, providing lots of cuddles, conversations and special individual quiet time together.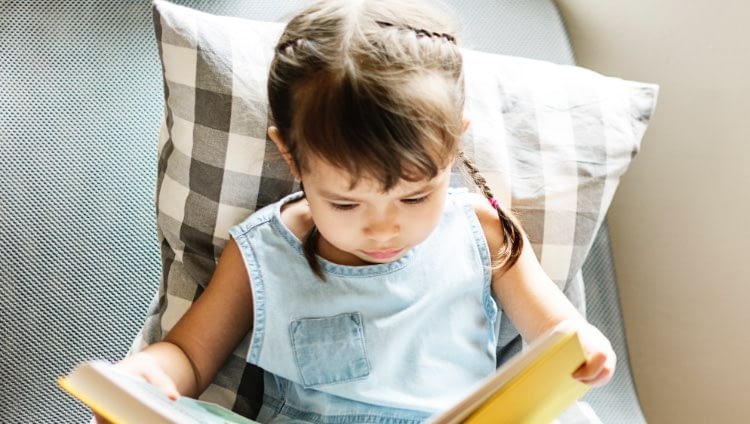 Toddlers
This stage of growth and development begins to focus your child on becoming an independent and curious learner. Our team of Educators will provide opportunities for your child to be creative and critical thinkers, whilst engaging your child in experiences to develop awareness of themselves, their peers and of the world around them.
Our Educators provide ample opportunity throughout your child's day for both indoor and outdoor active play. In conjunction with introducing Literacy and Language through reading stories, writing, drawing and art class, spaces for movement and music experiences are also readily available for your child to express themselves.
Around this age, you may want to think about toilet training your child.
At Ready 2 Learn our Educators will promote a sense of trust and security as we support and guide your child through the steps involved in becoming toilet trained, feeding themselves and following directions. Our Educators value open communication with you and your Family to support this time both at home and at Ready 2 Learn.
Opportunities for rest and relaxation are always offered throughout your child's day to support their growth, development and brain function. As your child is at a very busy stage in their life, rest and relaxation during the day provide them with the chance to resettle, refocus and adjust to all that is occurring in their eventful day.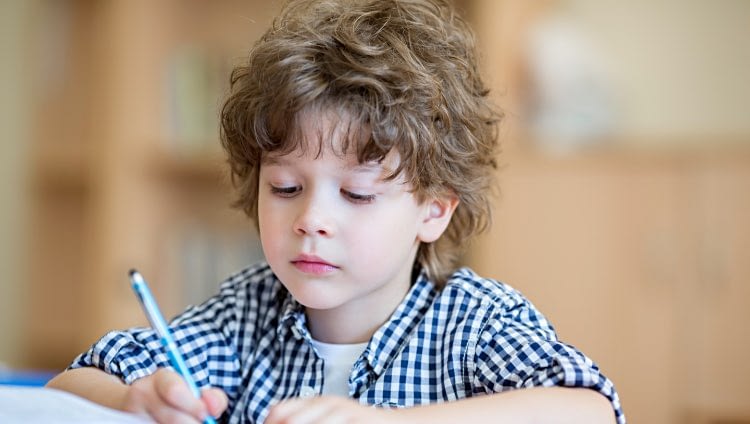 Preschool
For this stage in your child's learning and development, Ready 2 Learn offers an innovative and thorough preschool program which is delivered by our highly qualified and experienced team of Educators. At Ready 2 Learn, our aim for your child is to promote their learning potential, equipping them with knowledge and skills to ensure your child becomes an independent, confident and engaged learner, prepared for their transition to school and for success in life.
Now fascinated by new experiences and learning opportunities. Your child has so many questions and even more answers as they try to make sense of the world around them. Your child will begin to further their social skills as they start to form real friendships with their peers and positive relationships with their Educators.
Throughout each day, your child will have the opportunity to lead their own play, based on their own curiosities and interests, whilst also being engaged in teacher-driven learning which is specific to furthering your child's developmental milestones and strengthening lifelong skills.
At Ready 2 Learn our Educators work with your child in small groups to focus them on developing social competence, self-identity and teamwork. Our Educators also encourage your child to understand the importance of becoming a responsible member of the community, by introducing the concept and practice of sustainability.
Your child's socialisation is at an all-time high – they enjoy playing in groups, learning rules and taking turns. Our Educators understand the importance of nurturing this skill to provide your child with as many exciting chances to extend on their social, emotional, cognitive and language skills.
Our Preschool environment is very carefully constructed and updated daily by our Educators to refresh your child's curiosities and allow for opportunities of unintentional learning and exploration. Our environments are bursting with Writing and Literacy areas, Integrated use of Technology, Training and Education, Creative and Visual Art areas for your child to express themselves, build and construct and Science areas to promote scientific thought, observation, discussion, and experimentation.

Download the FREE Ready 2 Learn Parent Handbook.
Everything you need to know about Ready 2 Learn Early Education Centre in an instant access handbook.
A centre tour is a great opportunity for you and your child to meet our team of friendly educators.
Send your enquiry to the Ready 2 Learn Team who are always happy to assist and will be in touch within 48hrs.
Very friendly atmosphere, my son has been attending this daycare for the past 2 years and he loves going to the daycare every day. Educators are very helpful and friendly!
Bhavisha Preetesh Vekaria
Copyright © - Ready 2 Learn Childcare - All Rights Reserved