Children's Imaginations Rock
Where inspiration creates moving wonderfilled experiences
Ready 2 Learn Marsden Park
7:00am - 6:30pm (Mon-Fri)
15 Harmony Avenue, Marsden Park NSW 2765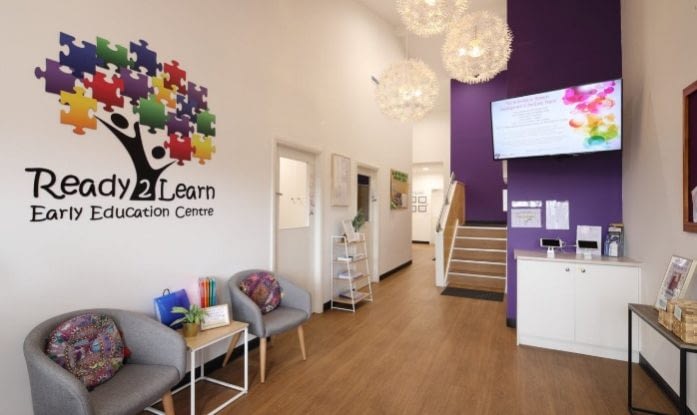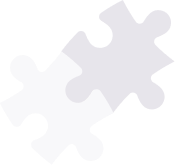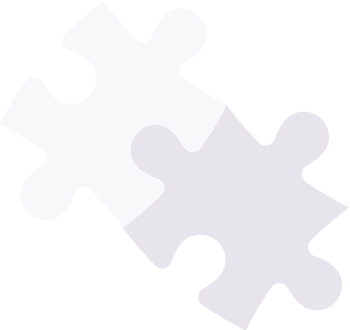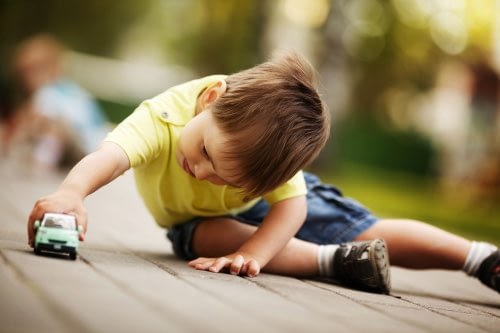 Great teachers minding our little one. The attention, love and learning given to Zoe by her teachers is very much appreciated as we know they give their best to make Zoe feel happy, loved and properly taught.
Thanks and keep the good work.
-Pedro Lezama
I have only ever heard good things about All of the Ready 2 Learn centers and now I am experiencing how wonderful the Centre, the staff and the atmosphere this wonderful day care has to offer. Having recently moved my son over from another local day care, I was extremely nervous about whether I was making the right decision. As soon as we walked in the doors on our first day and the wonderful staff made us feel welcome, we knew we were in great hands. My son was smiling when we picked him up of an afternoon, which was something he had not been doing at the other day care. Rebecca, Megan and the rest of the staff have been absolutely fantastic! They create a safe, fun and nurturing environment and always communicate well with both the children and the parents. So excited to continue our journey with Ready 2 Learn Marsden Park! I would strongly recommend them!
-Sandy Platt
 My daughter absolutely loves her time at Ready 2 Learn Marsden Park with her educators and friends.
The preschool program is fabulous, kids enjoy the creative activities planned by the staff. I am very pleased with my daughter's progress. Special occasions in varied cultures are celebrated at the centre and kids have learned to rejoice diversity through learning, which is great start at this age! I have not only found the educators very supportive but also the centre director Rebecca to be extremely helpful always. A big shout out to the wonderful staff at Ready 2 Learn Marsden Park, you all are doing a fab job!
–Mehr Talha
To all the educators at Marsden Park Ready to Learn,
We can't thank you enough for the genuine care and support you have given to our boys, as well as ourselves. Our two boys integrated seamlessly due to your dedication, passion and affection. You all go above and beyond in every way possible and are an asset to your profession. We have nothing but respect for what you do and truly appreciate the role you play in educating the two little people who mean the most to us.
-Jane Lidbury
We would like to thank each and every educator for going above and beyond in order to provide the best care for Charlotte. The difference you're making in her life is immeasurable. Thank​ you for providing a friendly atmosphere where every child can learn and grow. All the staff are so reliable, respectful, caring, and fun-loving. I am able to go to work each morning knowing that Charlotte is in the best hands. Ready 2 Learn isn't just a childcare centre, it is a loving home away from home.
-Emma and Andrew
At Ready 2 Learn we encourage family involvement and participation in our Educational Program as we understand that seeing what your child is learning throughout their day and being a part of their development is so important. Therefore, we aim to make interacting with your child's learning and being as involved as you can, simple!
The Educational Program

Weekly

- This is a child centred program which concentrates on the interests and interactions of your child, identifying their learning focuses and developmental milestones.
Newsletter

Monthly

– This includes important information and reminders for parents and families, and upcoming events helping you to stay up to date.
Learning Journey

Quarterly

  – This is an individual portfolio dedicated to your child's individual learning. Constructed over a 12 month period, the portfolio is an ongoing reflective document, which outlines learning accomplishments achieved by your child here at Ready 2 Learn. This document is guided by the Early Years Learning Framework (The National Curriculum for the Early Education sector) and focuses on 'Becoming, Being and Belonging".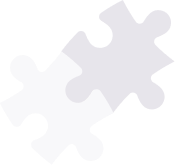 During this stage in your child's learning, our team will nurture their developmental milestones by encouraging key areas of growth through play – safely and gently exploring and observing the world around them.
7:00 am
Families arrive
7:00 – 9:00 am
Indoor & outdoor free play
9:00 am
Morning Tea
9:30 – 12:00 pm
Infant based learning activities:
Focus on developmental milestones
Cognitive Development
Language Development
Physical Development
Social-emotional Development
12:00 pm
Lunch
12:30 – 2:00 pm
Sleep & relaxation
2:30 – 3:00 pm
Interest led indoor activities
3:00 pm
Afternoon tea
3:30pm – 6:30 pm
Outdoor experiences & free play
This stage of growth and development begins to focus your child on becoming an independent and curious learner. Our team of Educators will provide opportunities for your child to be creative and critical thinkers, whilst engaging your child in experiences to develop awareness of themselves, their peers and the world around them.
7:00 am
Families arrive
7:00 – 9:00 am
Indoor & outdoor free play
9:00 am
Morning Tea
9:30 – 12:00 pm
Toddler based learning activities:
Cognitive Development
Language Development
Physical Development
Social-emotional Development
Logic & Reasoning
Focus on developmental milestones
12:00 pm
Lunch
12:30 – 2:00 pm
Sleep & relaxation
2:30 – 3:00 pm
Interest led indoor activities
3:00 pm
Afternoon tea
3:30pm – 6:30 pm
Outdoor experiences & free play
Now fascinated by new experiences and learning opportunities. Your child now has many questions and even more answers as they try to understand the world around them. Your child will begin to further their social skills as they start to form real friendships and positive relationships with their Educators. They enjoy playing in groups, learning rules and taking turns. They are also developing lifelong skills as they prepare to transition to school as independent, confident and engaged learners.
7:00 am
Families arrive
7:00 – 9:00 am
Indoor & outdoor free play
9:00 am
Morning Tea
9:30 – 12:00 pm
Kindergarten based learning activities:
Language
Literacy
Arts
Logic & Reasoning
Early math
Nature & Science
Physical Development
Social-emotional Development
12:00 pm
Lunch
12:30 – 2:00 pm
Sleep & relaxation
2:30 – 3:00 pm
Interest led indoor activities
3:00 pm
Afternoon tea
3:30 – 6:30 pm
Outdoor experiences & free play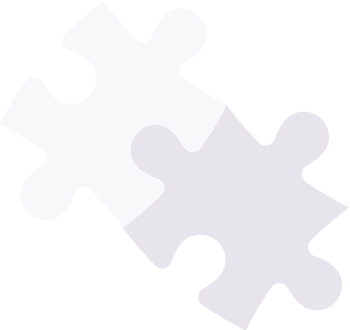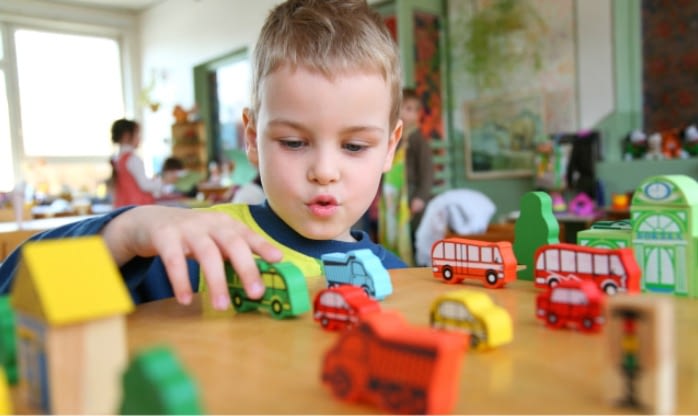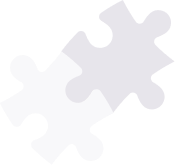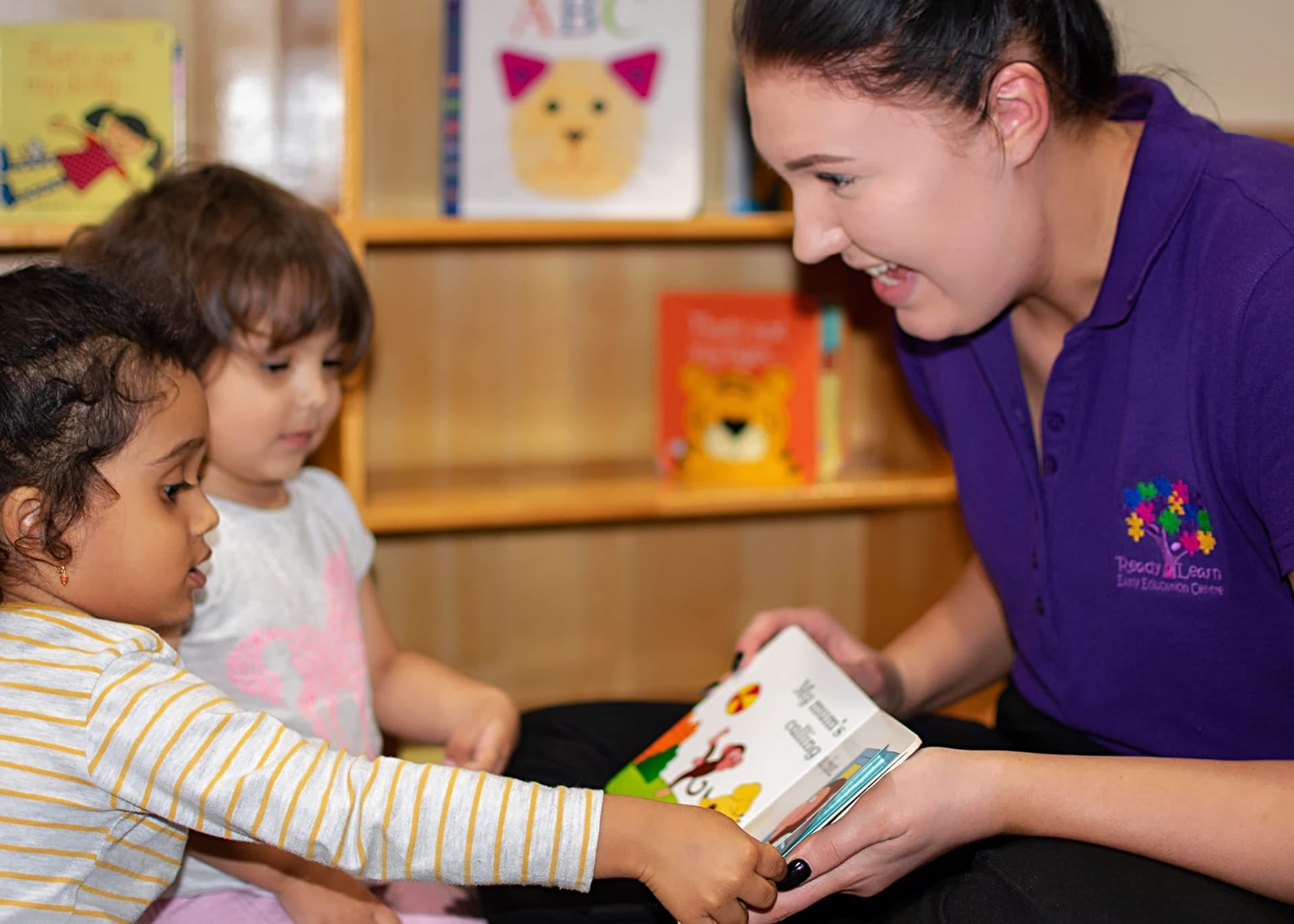 It's the added value of highly skilled educators and good ratios between children and educators that result in a superior service.
Nutritious Menu
In-house chef Designed Meals
Vegetarian & Non-Vegetarian option always available
Prepared and served daily; Morning Tea, Lunch, Afternoon Tea & Evening Snack
QK Kiosk
A secure digital Sign-in / Sign-out system. Supports our sustainability initiatives and ensures your child's safety and privacy.
Care Products
Fresh, clean and hygienic linen for for rest and sleep. Plus wipes, sunscreen, sunhat and t-shirt.
High Quality Care
We provide peace of mind that your child is in a creative, nurturing, secure environment with Educators who are passionate about supporting children to be active and empowered participants in their own learning.
Passionate And Professional Educators
We provide expert, qualified and experienced educators who focus on the individual requirements of each child and family.
We provide higher educator to child ratios and opportunities for small group work to maximise learning potential.
Learning Environments
We strive to meet the individual needs of each child and enable them to reach their full potential by providing an environment rich in opportunities and experiences.
Learning Journey
We provide a digital "Learning Journey" as a record of your child's learning and inclusion in the educational program.
Annual Incursions & Excursions
Extend your child's learning experiences with annual incursions and excursions. Some of these incursion and excursion offerings are; Primary School Excursions for children learning about transitioning to School and Health and Developmental Screening (vision, hearing and speech) offered to all children.
School Readiness Program
At Ready 2 Learn we use a proactive approach when developing our School Readiness Program for your child and one that is also recommended by The NSW Department of Education. Our Educators will work closely with your child, linking the Early Years Learning Framework to the Early Stage 1 Syllabus in Kindergarten to provide your child with Primary School Teachers who better understand your child's prior learning, development and background. 
Our Educators use Intentional Teaching Practices to provide your child with the right preparation and support in bridging the gap between these two learning models ensuring they become School Ready. Our Educators will also facilitate a smooth transition to Primary School with extensive preparation at least 12 months in advance, identifying learning opportunities and developmental goals for your child, whilst collaborating with your family and local schools.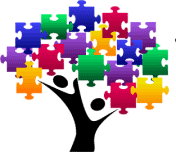 Meet Your Centre Director
Miss Katie
 There is a certain brilliance that exists in the developing mind of a young child; which is why I believe that the first 0-5 years of a child's life are some of the most important years for developing skills for lifelong learning.
The types of experiences and interactions that happen during this time are pivotal in setting the groundwork on which the rest of their lives will grow. So, for this reason, it is an absolute privilege to witness, but also to be a part of this process.
 The future requires innovative and inspiring people, so I support a Reggio inspired approach to early education. This approach values children as strong, capable and resilient; rich with wonder and knowledge. My belief as an Educator and as a Director, is to strive to deliver a curriculum that connects the innate curiosity of children and aims to assist them with understanding their world and who they are in it.
 With an amazing team of educators beside me, we do our very best each day to positively influence how children perceive the world and to help them participate in a range of  learning opportunities that will have an impact well into the future.
15 Harmony Avenue, Marsden Park NSW 2765
A centre tour is a great opportunity for you and your child to meet our team of friendly educators.
Send your enquiry to the Ready 2 Learn Team who are always happy to assist and will be in touch within 48hrs.
Very friendly atmosphere, my son has been attending this daycare for the past 2 years and he loves going to the daycare every day. Educators are very helpful and friendly!
Bhavisha Preetesh Vekaria
Copyright © – Ready 2 Learn Childcare – All Rights Reserved