Empowering Children with Lifelong Skills
Early Learning Education That Exceeds Expectations
7:00am - 6:00pm (Mon-Fri)
23 Alex Ave, Schofields NSW 2762
When you want a quality long daycare and preschool centre, Ready 2 Learn Schofields exceeds expectations. Our learning rooms maximise play-based learning to teach children lifelong skills.
Your child receives the best quality education and childcare services with our holistic approach to early education. Our assessment and overall rating of Exceeding National Standards attest to our commitment to the National Quality Framework.
Our educators:
Make Schofields a caring and happy place.
Encourage your child to grow and learn.
Build relationships with children, families and the wider community.
Champion the continuity of care from home to daycare.
Create child-centred learning programs.
Your child also benefits from the quality training and professional development workshops our educators receive in our multi-purpose training room.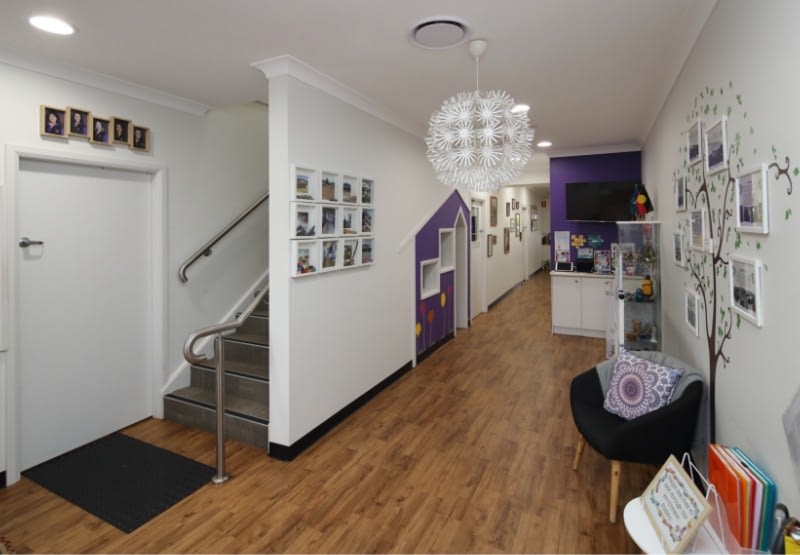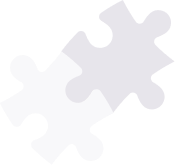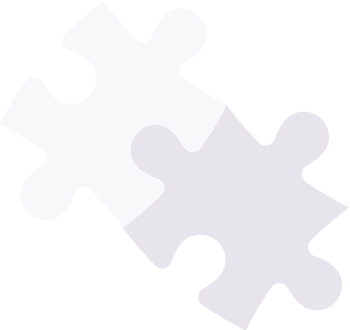 Who you are is more important than what you know. That's why our learning program goes further than intellectual development. It embodies the philosophy of the Whole Child.
This approach views early learning as vital for building a strong foundation for life. It also promotes the physical, emotional, intellectual and social development of a child.
Your child develops as a whole and complete individual with:
Structured play.

Exploration.

Discovery.

Self-Learning.

Group participation.
Our rooms compliment the age and development stage of your child. Children enjoy a safe and secure environment. It entices them to explore and grow strong as individuals.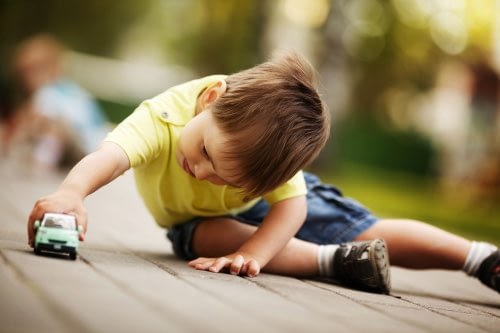 My 2yo daughter claps when we drive into the carpark each morning and doesn't want to leave at the end of the day. I can tell she is enjoying her time at Ready 2 Learn Schofields. She is devloping her social skills in a caring, nurturing environment. She loves the teachers, has made great friends and is given the opportunity to engage in exciting learning experiences each day. I am very happy with the care provided at this centre.
-Rebecca Roberts
 Perfect for my daughter!!! Educators are really caring, supportive, attentive and dedicated for their work. Love to see a smile on my daughter's face whenever she is there.
-Anonymous

 Absolutely love R2L Schofields centre. The educators are lovely and always happy. My daughter has adjusted so well in a short span of time, never expected it would happen so quickly. It's all because of the Love, care , cuddles and attention from the educators and centre director, Amy who's amazing. Thank You!!!
-Meena Hooda
I would like to take this opportunity on "Teacher Appreciation Day" to thank you for taking such a good care of our daughter Kenza. We can see she came a long way since she started regarding adapting with the new environment. Your support and hard work helped her a lot. Every now and then she surprises us with the activities she learned in the centre. We are very impressed with her record book and all the effort Miss Jodi put it with the reference. This is a very good way to track her progress also will be a good memorabilia for us to keep. It gives us the peace of mind knowing our daughter is in good hand. I would also like to thank you for helping Kenza with the art work she prepared for us on special ovvasion like Mother's day and Father's day. Please keep up with the good work.
-Kabir Family
At Ready 2 Learn we encourage family involvement and participation in our Educational Program as we understand that seeing what your child is learning throughout their day and being a part of their development is so important. Therefore, we aim to make interacting with your child's learning and being as involved as you can, simple!
The Educational Program

Weekly

- This is a child centred program which concentrates on the interests and interactions of your child, identifying their learning focuses and developmental milestones.
Newsletter

Monthly

– This includes important information and reminders for parents and families, and upcoming events helping you to stay up to date.
Learning Journey

Quarterly

  – This is an individual portfolio dedicated to your child's individual learning. Constructed over a 12 month period, the portfolio is an ongoing reflective document, which outlines learning accomplishments achieved by your child here at Ready 2 Learn. This document is guided by the Early Years Learning Framework (The National Curriculum for the Early Education sector) and focuses on 'Becoming, Being and Belonging".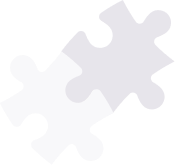 Exploring each day through play-based learning and the Early Years Learning Framework: The below is an outline of how your child's day is broken up to provide for both structured and spontaneous learning.
Play-based learning is always lead by your child's interests and curiosities. Throughout the day, your child will never do the same thing twice. Furthermore, our Educators will create new spaces within our environments to continuously stimulate and positively challenge your child and nurture developmental milestones.
During this stage in your child's learning, our team will nurture their developmental milestones by encouraging key areas of growth through play – safely and gently exploring and observing the world around them.
7:00 am
Families arrive
7:00 – 9:00 am
Indoor & outdoor free play
9:00 am
Morning Tea
9:30 – 12:00 pm
Infant based learning activities:
Focus on developmental milestones
Cognitive Development
Language Development
Physical Development
Social-emotional Development
12:00 pm
Lunch
12:30 – 2:00 pm
Sleep & relaxation
2:30 – 3:00 pm
Interest led indoor activities
3:00 pm
Afternoon tea
3:30 – 6:00 pm
Outdoor experiences & free play
This stage of growth and development begins to focus your child on becoming an independent and curious learner. Our team of Educators will provide opportunities for your child to be creative and critical thinkers, whilst engaging your child in experiences to develop awareness of themselves, their peers and the world around them.
7:00am
Families arrive
7:00 – 9:00AM
Indoor & outdoor free play
9:00AM
Morning Tea
9:30 – 12:00pm
Toddler based learning activities:
Cognitive Development
Language Development
Physical Development
Social-emotional Development
Logic & Reasoning
Focus on developmental milestones
12:00 pm
Lunch
12:30 – 2:00 pm
Sleep & relaxation
2:30 – 3:00 pm
Interest led indoor activities
3:00 pm
Afternoon tea
3:30 – 6:00 pm
Outdoor experiences & free play
Now fascinated by new experiences and learning opportunities. Your child now has many questions and even more answers as they try to understand the world around them. Your child will begin to further their social skills as they start to form real friendships and positive relationships with their Educators. They enjoy playing in groups, learning rules and taking turns. They are also developing lifelong skills as they prepare to transition to school as independent, confident and engaged learners.
7:00 am
Families arrive
7:00 – 9:00 am
Indoor & outdoor free play
9:00 am
Morning Tea
9:30 – 12:00 pm
Kindergarten based learning activities:
Language
Literacy
Arts
Logic & Reasoning
Early math
Nature & Science
Physical Development
Social-emotional Development
12:00 pm
Lunch
12:30 – 2:00 pm
Sleep & relaxation
2:30 – 3:00 pm
Interest led indoor activities
3:00 pm
Afternoon tea
3:30 – 6:00 pm
Outdoor experiences & free play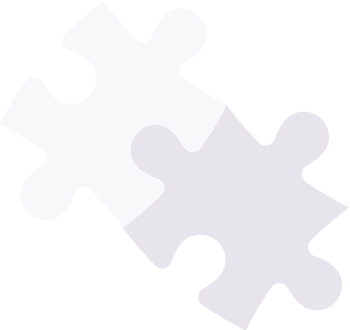 Watch as your child plays in our purpose built centres and environments. If you thought the drop off was hard, wait until you try to pick them up. They won't want to leave.
There's an energetic balance between indoor and outdoor spaces. Natural light, form and harmony make up the environment. We designed it to inspire your child. To entice them to enter, explore and discover.
Authentic materials and resources lie ready at your child's fingertips. Your child will grow in our open-ended approach to learning and development. Children at Ready 2 Learn are strong, capable and resilient learners.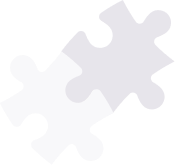 Our skilled educators take a holistic approach to learning. We empower children to be rich in knowledge and potential. Our environment encourages them to investigate and discover.
Play-based learning promotes feelings creativity and independence, as well as intellectual and socio-emotional development. Our educators observe your child to discover their interests, strengths and what will challenge them.
With your input, we create your child's individualised learning program. But we're flexible. When your child's curiosities and interests change and they discover new wonders, so does our approach and programs.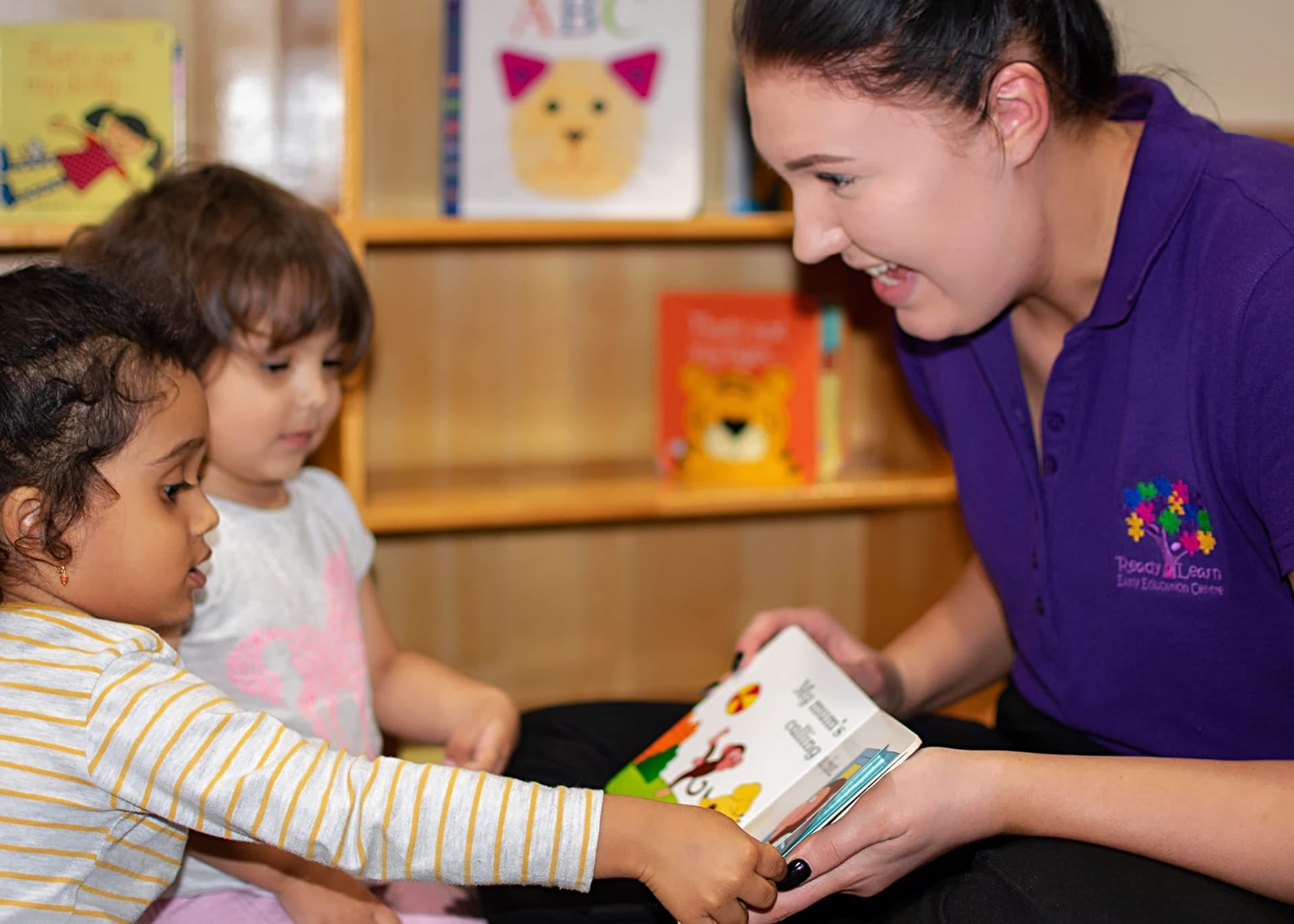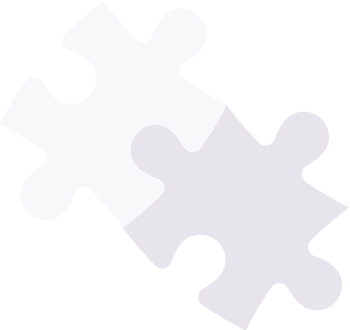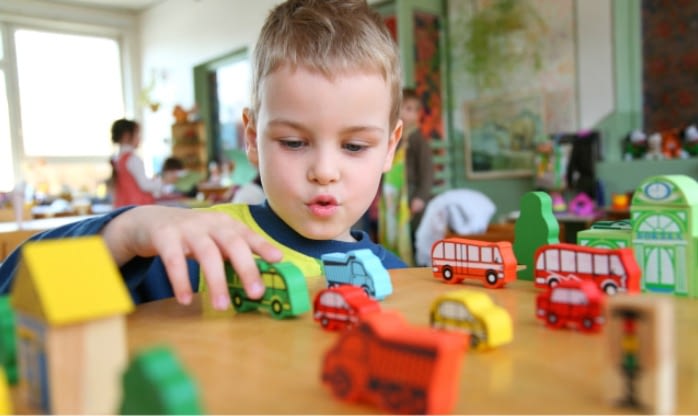 Every child at Ready 2 Learn Schofields has the right to a safe and secure learning environment. A child's health and safety are more than just their physical well-being. It's also about emotional well-being, and we take that seriously.
Our in-house training conducts regular workshops to promote nurturing and caring relationships, as well as positive learning experiences. We also put your child's health and safety first by maintaining tidy, clean and sanitised environments.
At Ready 2 Learn Schofields, we also:
Exceed our OH&S obligations.
Keep our learning spaces tidy and free of clutter.
Respond to all incidents promptly.
Follow strict procedures for the care of unwell or injured children.
Communicate with you when your child is unwell or injured.
Require our educators to hold first aid certifications.
Download our Parent and Information Handbook now. It contains information about child safety, health and well-being.
Nutritious Menu
In-house chef Designed Meals
Vegetarian & Non-Vegetarian option always available
Prepared and served daily; Morning Tea, Lunch, Afternoon Tea & Evening Snack
QK Kiosk
A secure digital Sign-in / Sign-out system. Supports our sustainability initiatives and ensures your child's safety and privacy.
Care Products
Fresh, clean and hygienic linen for for rest and sleep. Plus wipes, sunscreen, sunhat and t-shirt.
High Quality Care
We provide peace of mind that your child is in a creative, nurturing, secure environment with Educators who are passionate about supporting children to be active and empowered participants in their own learning.
Passionate And Professional Educators
We provide expert, qualified and experienced educators who focus on the individual requirements of each child and family.
We provide higher educator to child ratios and opportunities for small group work to maximise learning potential.
Learning Environments
We strive to meet the individual needs of each child and enable them to reach their full potential by providing an environment rich in opportunities and experiences.
Learning Journey
We provide a digital "Learning Journey" as a record of your child's learning and inclusion in the educational program.
Annual Incursions & Excursions
Extend your child's learning experiences with annual incursions and excursions. Some of these incursion and excursion offerings are; Primary School Excursions for children learning about transitioning to School and Health and Developmental Screening (vision, hearing and speech) offered to all children.
School Readiness Program
At Ready 2 Learn we use a proactive approach when developing our School Readiness Program for your child and one that is also recommended by The NSW Department of Education. Our Educators will work closely with your child, linking the Early Years Learning Framework to the Early Stage 1 Syllabus in Kindergarten to provide your child with Primary School Teachers who better understand your child's prior learning, development and background. 
Our Educators use Intentional Teaching Practices to provide your child with the right preparation and support in bridging the gap between these two learning models ensuring they become School Ready. Our Educators will also facilitate a smooth transition to Primary School with extensive preparation at least 12 months in advance, identifying learning opportunities and developmental goals for your child, whilst collaborating with your family and local schools.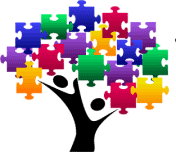 Meet Your Centre Director
Miss Amy
As a Director and Educator, I aim to provide a high quality care to children and families to ensure children are receiving the best possible start to life.
My role as an educator enables me to advocate for the 'rights of the child' and believe their voices should be upheld and acknowledged. I believe it is our role and responsibility as adults and educators to protect children at all times in a nurturing and safe environment.
I am a strong promoter of inclusion as I continually accept and work passionately towards a safe environment for all children and families, reflecting diverse cultural backgrounds, nationalities, abilities and family situations and structures.
I believe our learning environments at the Centre can provoke children's imagination  and creativeness through play based stimulated learning. The learning environment is recognised for its potential to inspire children, and serves as an invitation to enter and participate.
23 Alex Ave, Schofields NSW 2762
A centre tour is a great opportunity for you and your child to meet our team of friendly educators.
Send your enquiry to the Ready 2 Learn Team who are always happy to assist and will be in touch within 48hrs.
Very friendly atmosphere, my son has been attending this daycare for the past 2 years and he loves going to the daycare every day. Educators are very helpful and friendly!
Bhavisha Preetesh Vekaria
Copyright © – Ready 2 Learn Childcare – All Rights Reserved